Custom Glass Shop in Las Cruces, NM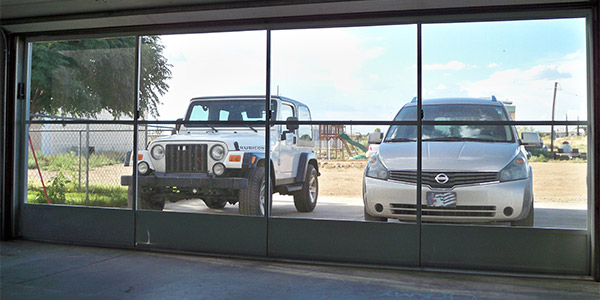 Art Glass Inc has been the premier glass repair service in Las Cruces and Southern New Mexico since 1969. We serve residential and commercial clients with high quality glass installation and repair, and are able to complete a wide variety of unique and unusual projects, in addition to everyday services.
Quality Custom Glass and Windows
No home or business is complete without windows, whether they serve a purely functional role or add crucial elements to a building's aesthetic or appearance. When something goes wrong with your windows, whether it's storm damage, a crack caused by an errant ball or anything else, you need a glass repair service that can repair the window or install a new one. For more than 45 years, the top source for custom glass in Las Cruces, NM has been Art Glass Inc, and we're here to take on everything from standard broken windows at residences to large-scale glass installations for businesses.
While we specialize in handling broken glass and window repair, Art Glass Inc is proud to provide a wide range of services. These include services related to window and screen installation, rescreening, shower doors, custom mirrors, tables, counters, fireplace and stove glass replacement, store fronts, office partitions and more. We love the challenge of working on unusual projects. So if you think your job is going to be very difficult, give us a call today! Art Glass Inc is proud to be your local source for custom glass in Las Cruces, NM. Here are just a few reasons you should consider doing business with us:
We provide high quality custom glass installations and repairs for residential and commercial clients.
We are a proud local, family-owned and operated small business in Las Cruces, NM.
We are very community-oriented and give back to local organizations and the local Special Olympics.
Our team loves a challenge and takes on all kinds of different and unique projects.
We're committed to offering our quality services for competitive prices.
We offer the best in custom residential glass and custom commercial glass in:
Las Cruces, NM
Sunland Park, NM
Deming, NM
Alamogordo, NM
Truth or Consequences, NM
Silver City, NM
Ruidoso, NM
Socorro, NM
University Park, NM
Mesilla Park, NM
Mesilla, NM
Tortugas, NM
Four Points, NM
Fairacres, NM
San Pablo, NM
Dona Ana, NM
Spaceport City, NM
Hill, NM
Santo Tomas, NM
San Miguel, NM
Mesquite, NM
Leasburg, NM
Modoc, NM
Boyd, NM
Organ, NM